Explore Together Service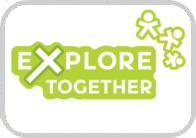 We have an Explore Together Service every 5th Sunday at 10:30am in the Chapel.
Explore Together is a morning service, bringing together a diverse church of all ages, backgrounds and preferences.
Hearing from God and learning from each other
During the service there will be an opportunity to explore the bible together. People have the opportunity to choose to do this through listening to a sermon, reading, making, drawing, chatting or quietly reflecting. All of these are means by which God may speak to us individually. The service will culminate with a time of sharing with one another what God has said to us and what we have learnt about the bible.
Join us on: 29th April 2019, 29th July 2019 and 23rd September 2019
Need more information? Email This email address is being protected from spambots. You need JavaScript enabled to view it., or come into the Church Office Monday- Thursday 9:30am-4pm