Holiday Club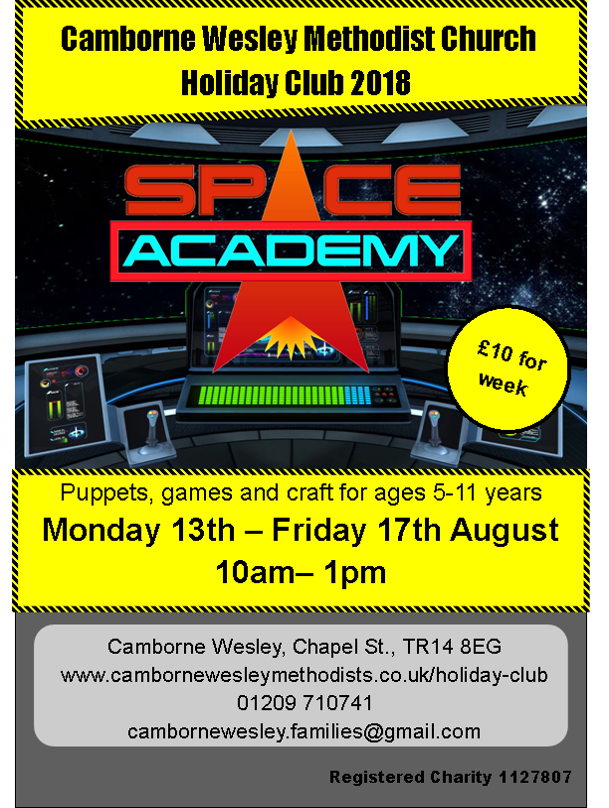 Every year we run a Summer Holiday Club for children aged 5-11. Our 2017 Holiday Club theme was 'Knights of the King'. We had great fun learning about Jesus is King in the book of Matthew! We asked the question, "Do I want to follow Jesus the King?"
This year's theme is Space Academy, young cadets are invited to embark upon an adventure into the unknown learning about the book of Daniel.
Monday 13th – Friday 17th August, 10am– 1pm.
During the week at Holiday your child can look forward to: Songs, games, craft, stories, puppets, jokes, sketches and making new friends.
£2.50 per day, £10 for the week.
Get your Registration forms from:

Camborne Wesley, Chapel St. (nr Post Office), Tel. 07460945244,

Email: This email address is being protected from spambots. You need JavaScript enabled to view it.

Or download here.